About Us
We would like to welcome you to Crosswood.
Crosswood was originally formed in 2005 when a family of carpenters were asked by a local Funeral Director, and friend, to design and make a dozen Oak gravemarkers. The design, he said, was so unique and the quality of craftsmanship so fine that he immediately placed a repeat order. Word spread and further orders were placed… and thus Crosswood was born.
Throughout the UK, we supply;
Wholesalers
Funeral Directors
Memorial Masons
Our product range has expanded to include all sizes and shapes of Gravemarker, Memorial Plaques, Combo's and we now offer a selection of different woods and finishes.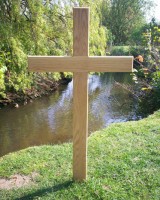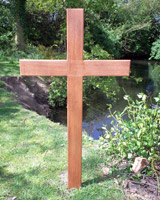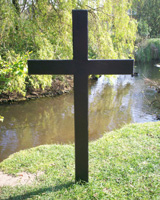 View our complete product range →
---
Things have come a long way. But we still maintain that our quality and price are unrivalled. Our customers agree.
A Crosswood product, with it's uniquely hand-carved bevelled edge and smooth finish, is as easy to tell apart from the crowd now as it was in the beginning. And we guarantee right here, right now, that it will also stand the test of time.
---